---
Welcome To Furever Dachshund Rescue
Non Profit 501 (c) 3
Where "Each and Every One Matters"
Furever Dachshund Rescue is a non-profit organization that was created to rescue, rehabilitate and re-home abandoned, neglected and stray dachshunds.
Can't foster but want to contribute to our rescue?!
Check out our shops for the best doggone deals around!
Our items are collectibles & keepsakes (some handmade) from our suppawters!
We appreciate donations! If you would like to donate please email fundraising@fureverdachshundrescue.org
---
MOURNING LIGHTS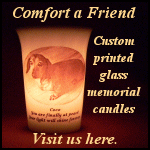 We are furry excited to have this opportunity by Mourning Lights to have a a portion of proceeds donated directly to our organization! If you click on our link to enter their site you will be helping our dachshunds with a 20% contribution with your purchase! These are lovely tributes for any loved one and we are so pleased to be a part of this campaign! It is impawtent to note that we can only receive the donation if you use our button to link to the site as its special fur our rescue!
This is a perfect way to honor your loved one, pet or human!
Happy Hallowiener!!!!!!!
Dachshunds gone wild on SPRING BREAK!!!!!!!
---
We NOSE you has questions about da rules and regulations involved with a rescue.
Click on my 'nose' and you will be linked to an impawtent article!
---
Become a Monthly Donor
Become a monthly donor and help us to help each needy dog we bring in. Your donation makes a difference! Your life-changing donations are what help FDR say "YES" when a special-needs case arises. We want to always be the rescue that these special dachshunds can depend on!
So please say "YES" and become a monthly donor! Click the heart below.
---
K9BackPack is a great resourceful tool for questions regarding IVDD. There are a number of experienced professionals dedicated to providing the best advice!
---
---
Thank you Tim Freeman for donating our beautiful logo!
timfreeman27@gmail.com